If you are planning a summer vacation where you will be driving like we often do, it's time to consider a few basic car updates for road trips. Getting your summer vacation travel plans in order includes making sure your car is in top condition.
Since we bought our SUV we have purchased fewer airplane tickets and have hit the road to visit family or take beach vacations. Not being a big car girl I have to be reminded to have my car checked periodically especially to get the car ready for the upcoming summer vacation road trips we have planned.
Summer Vacation Car Updates For Road Trips
This post contains affiliate links.
Have your tires checked:  While we are fans of Cooper Tires and look for their retailers for updates and repairs when needed, it is important to make sure your summer vacation goes great by checking your tires. Nobody likes a flat tire on the road, especially in the heat of summer. This is must before heading out on any road trip.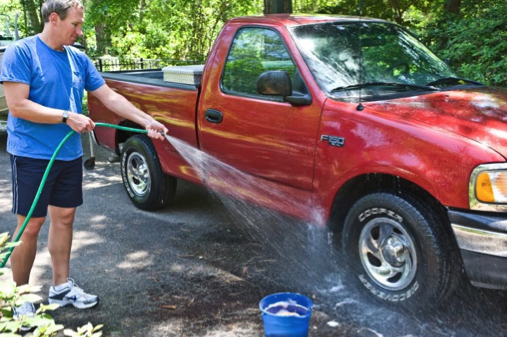 Most tires need to be changed every 35,000 – 40, 000 miles, however, the Discoverer SRX offers a premium 65,000-mile Tread Wear Protection Warranty and a 45-Day Road Test guarantee ensure a confident choice and smooth ride for SUV and CUV drivers, if you aren't satisfied with your Discoverer SRX tire purchase you may return them to your original dealer within 45 days of purchase for a FREE OF CHARGE Cooper brand replacement only.
Get an oil change.  Most auto mechanics recommend an oil change every 3,000 miles. When traveling, it is important to make sure you have your oil changed before heading out on a long summer vacation road trip. The oil in your car can change how well your car runs, the ability of the engine to run properly, and in some cases even how good your gas mileage is while on the road.
Update insurance paperwork.  When traveling, you want to make sure that your vehicle insurance is up to date. You will also want to look into investing in a roadside assistance plan. Most insurance companies offer this as an additional fee on your monthly plan, or you can invest in an AAA membership to cover you while on the road.
Refill all fluids.  Not only do you want to make sure you have your oil changed and tires checked, check the fluids on your car. Things like window wash, antifreeze, power steering fluid, and more are important to your vehicle running smoothly.
Get a good detail. While this won't make your car run better, when you are going on a summer vacation road trip a good detail on your car is a must. You want things to be clean and fresh so your time in the car will be more pleasant. Find a local detail shop to do a good interior and exterior detail, or enlist the kids and invest in a car detail kit to get the job done.

For your next summer vacation, make sure to update your car with these few things that will make your road trip amazing!
More Summer Vacation Tips:
This is a sponsored post written by me on behalf of Cooper Tires for IZEA. All opinions are 100% mine.